OMB has just built a brand new 42,000 Square foot manufacturing and distribution facility serving the entire Western Hemisphere, from it's United States headquarters in Stafford, Texas.
OMB Valves are a company with a unique valve engineering experience with more than 35 year of international trading, OMB is a very well known company in the world in the Oil & Gas market.  OMB also produces valves for onshore and offshore applications, designed in accordance with the main international specifications like API 602/ISO 15761, API 600, BS 1868, BS 1873, BS 1414, API 6D and API 6A, BS 5351/ISO 17292, BS 6364.
The OMB product range includes gate valves, globe valves, piston check valves & ball check valves, ball valves both floating and trunnion mounted & the compact 3-piece range threaded NPT to ANSI B1.20.1 or socket weld to ANSI B16.11.   Class 800 through Class 2500. The OMB range of product include: gate (bolted, welded and pressure seal bonnet, wedge and through conduit), globe (including Y pattern, angle and needle), check (swing, piston and ball) and ball (floating and Trunnion mounted) valves.
All these valves are available in forged and cast steels to meet all sorts of customer requirements and specifications. OMB Valves specialize in high pressure applications (up to 20,000psi) and extreme service conditions typical of highly sour services, toxic (bellows seal) cryogenic (down to -196°C) and high temperature (up to 750°C).
The OMB engineering division works with parametric 3D software and the latest FEA utilities to validate the design. An in-house R&D group perform intense test activities to prove the design before the product is commercialized.
OMB Valve products have been type tested at the presence of major end users and third party inspection authorities and the design activities are audited and certified to PED, API6D and API6A standards.
Company Profile: C-Gen2_08.08_BASSA   

Product Matrix: OMB Group Product Lines 2011
OMB Forged Body Valves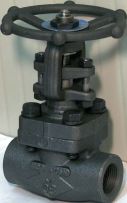 OMB Gate valves are dual-directional valves ideally suited   for on-off duties. OMB produces various types, both with
parallel face gates or with wedge gates. These valves
have a very low resistance to flow, which in the case of
parallel gate valves, open flow is much like that of a straight pipe. They are used for duties with high pressure fluids due to the fact that upstream pressure helps the sealing between gate and seat. OMB takes great care to study finish of seating surfaces to guarantee their minimum wear under high pressures. Gate valves are supplied in various models to cover the most different and delicate services.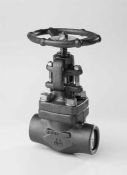 OMB Forged Body Globe Valves Globe valve are linear opening and closing-down valves, squarely on and off the seat. The opening of the port is directly proportional to the travel of the disc. This proportional relationship is ideally suited for duties requiring regulation of flow rate. To help further allow precision in regulation of flow, the disc element can be available in the parabolic, needle and veeport Furthermore the short travel of the disc between the open and closed position makes these valves ideally suited for on-off duties when they must be opened and closed frequently. OMB Globe valves are available in various models, depending on service conditions.  Among these valves the Eco-L-Valve® combines the characteristics of total safety against leakages to the easy substitution of the most delicate components such as the bellows.
OMB Globe Valves: GLOBE
OMB Check valves are uni-directional valves which automatically open with forward flow and close against reverse flow. They are supplied to meet a wide variety of applications with the closing element in the piston, ball or swing type. Piston check valves are normally supplied by OMB with the addition of a spring which allows both the vertical and horizontal installation.
OMB Check Valves: CHECK
OMB BALL VALVES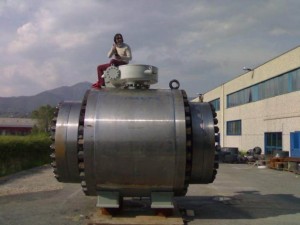 OMB Ball Valves come in several different versions.  They are;
Forged and Cast Side Entry -OMB Model BSE,
Forged and Cast Top Entry- OMB Model  BTE
Full welded Ball Valves-WSE
API 6A Class 3,000, 5,000 & 10,000
One Piece Floating in Class 150, 300 & 600
Two Piece Floating in Class 150, 300 & 600
Two Piece floating, side Entry in Class 150, 300, 600 & 1500
OMB Ball Valves: C-BV5_12.07_WEB (5)
OMB offers a complete range of ball valves for low temperature and cryogenic service. including free float top & side entry, also including trunnion side entry.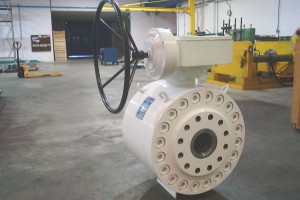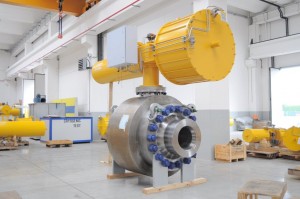 OMB Modular Valves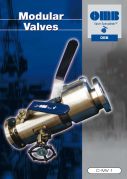 Trunnion Mounted design – Design to API 6D, ASME Vlll, ANSI B16.34 – Firesafe design to API 607 Revision 4 / API 6FA – Piggable design – Flanged, Hubbed or Butt Weld Ends -Standard length with same end-to-end dimensions of single valve allows replacement of single ball valves in existing lines. We can olso meet customer specified end-to-end dimension Geared handwheel operators. Actuation on request Size 8" to 24" Temperature range from -20C to 150C Dimensions on request Material: include carbon steel, stainless steel and duplex Material traceability to BS EN 10204 3.1.B. as standard  C-MV1_11.04_WEB
OMB offshore valves this issue includes API 6A & 6D
versions of our Through conduit Gate Valves (TCGV), Expanding Gate Valves, Trunnion Ball Valve, Swing Check Valve and DBB modular valves.